Bachmann E33 Decoder Installation Instructions
Pics and Text Courtesy of Ed's Boxcar and Ernie Darrow
www.edsboxcar.com
Instructions are for installing
A
Train Control Systems
www.tcsdcc.com
"T-1, T-2 or TH-141"decoder

1, Remove equipment housing from top of locomotive as per instructions with locomotive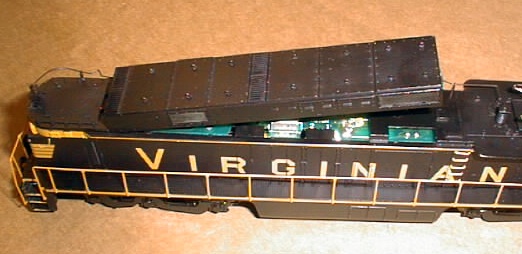 2 Using small flat blade screwdriver gently pry up on round fitting in front of the circuit board. It should "pop" right off.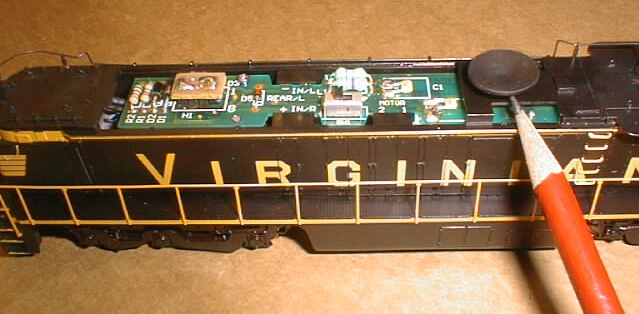 3, Remove jumper plug
4, Using a TCS 4-inch harness plug the decoder into the socket where the jumper plug was removed from.

5, Position switch for track or pantograph as needed. (Switch shown in Track position)
6, Position wire harness and decoder to allow equipment housing to be reinstalled.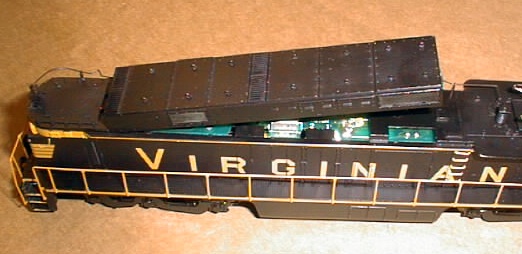 7, Program decoder as needed.
Thats it! Another simple decoder install from Ed's Boxcar and Train Control Systems.