Due to Ed's move to Alabama the store phone numbers will change. Please do not use the new ones untill April 3rd 2004. Also Ed will not be answering any e-mail before April 4th, 2004. All the new contact info is below.
Ed is moving his operation to Alabama. You will still be able to get the same personal service Ed has always provided via mail order.

Our new contact info is:

Ed's Boxcar

128 Whitetail Rd

Seale, Alabama 36875

Toll Free Order "only" line 1 888 855 9067

FAX and info line 1 334 855 2084

Please do not use these numbers before April 3rd 2004
We really want to make "our" web page a Model Railroad Resource. For a start we are adding a page for "do-it-yourself" decoder installers. If it can be done at home with no special tools we will try to have the instructions here "on-line" for you. Check the page list at the top.
We are now a NCE (North Coast Engineering) DCC dealer. There is a link to NCE on our DCC page.

Walthers 5 Star Dealer
Lionel Authorized Dealer and Service Station #267
Authorized Lenz, Soundtraxx, NCE and Train Control Systems DCC Dealer
LGB Dealer
Marklin Authorized Dealer
Model RR Repair, Also Traditional Hobby Tools, Supplies and Materials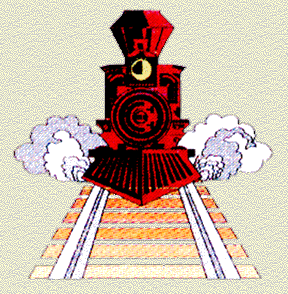 Our Retail Sales Approach is 30 years behind the times! And OUR customers love it!
Ed's Boxcar sells model trains and equipment. Ed has 30 years of experience with model railroading and provides personal service for his customers to help them achieve their modeling goals.



Train season is here! Make sure to put
in your favorites.

Our e-mail is:

All rights reserved copyright (entire web page) 2000, 2001, 2002, 2003, 2004 Eds boxcar USA